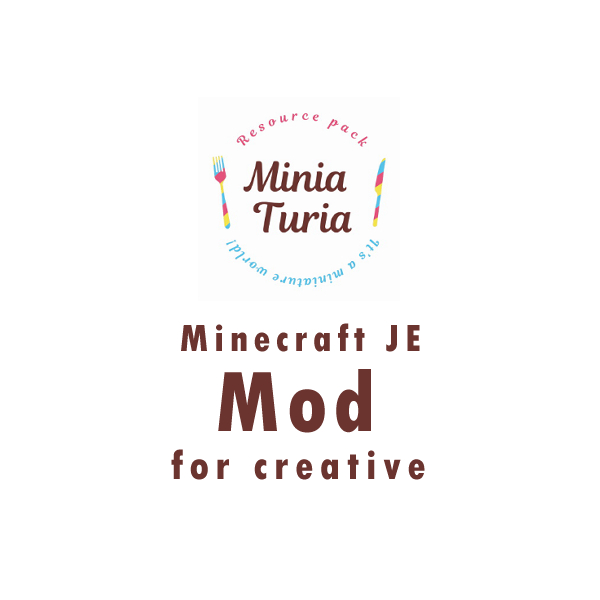 MiniaTuria 1.12.2
Introduction
Mod and resource pack, that adds many building materials, decorative blocks and a system that shifts the block position. Supports Minecraft JE 1.12.2 creative mode.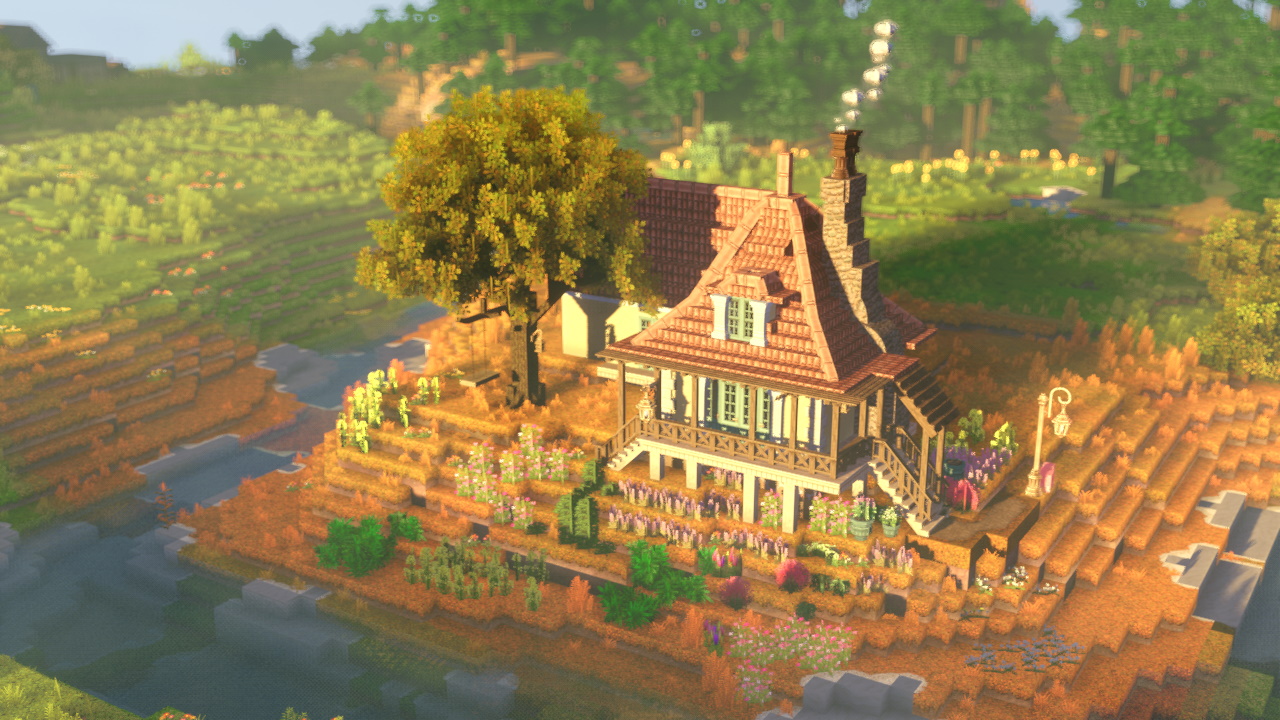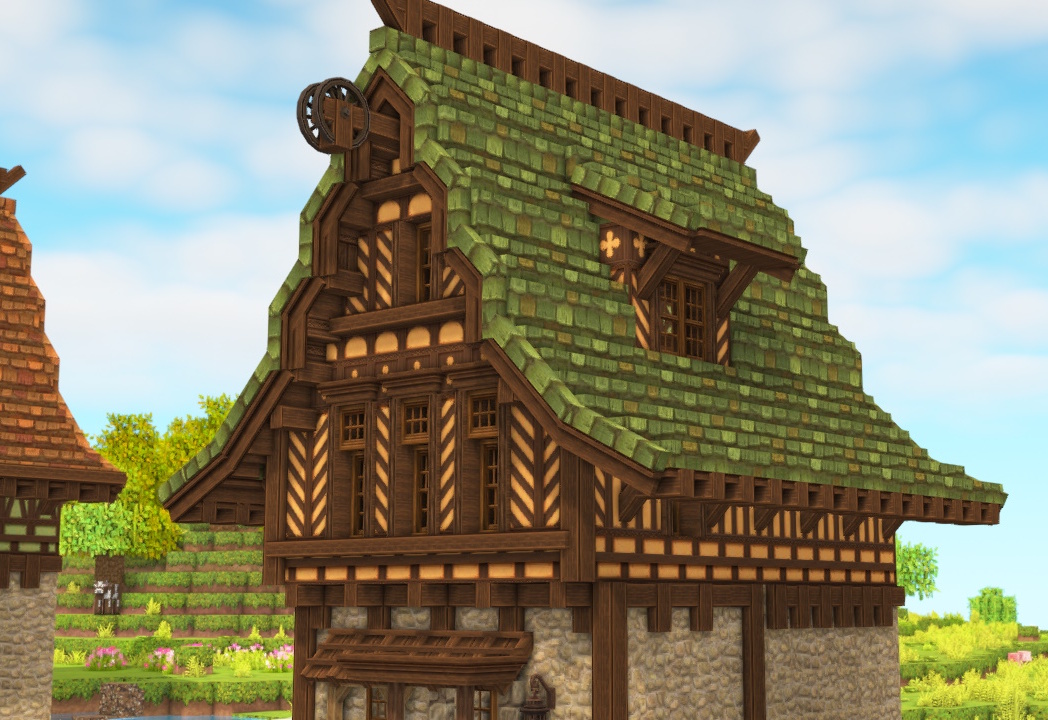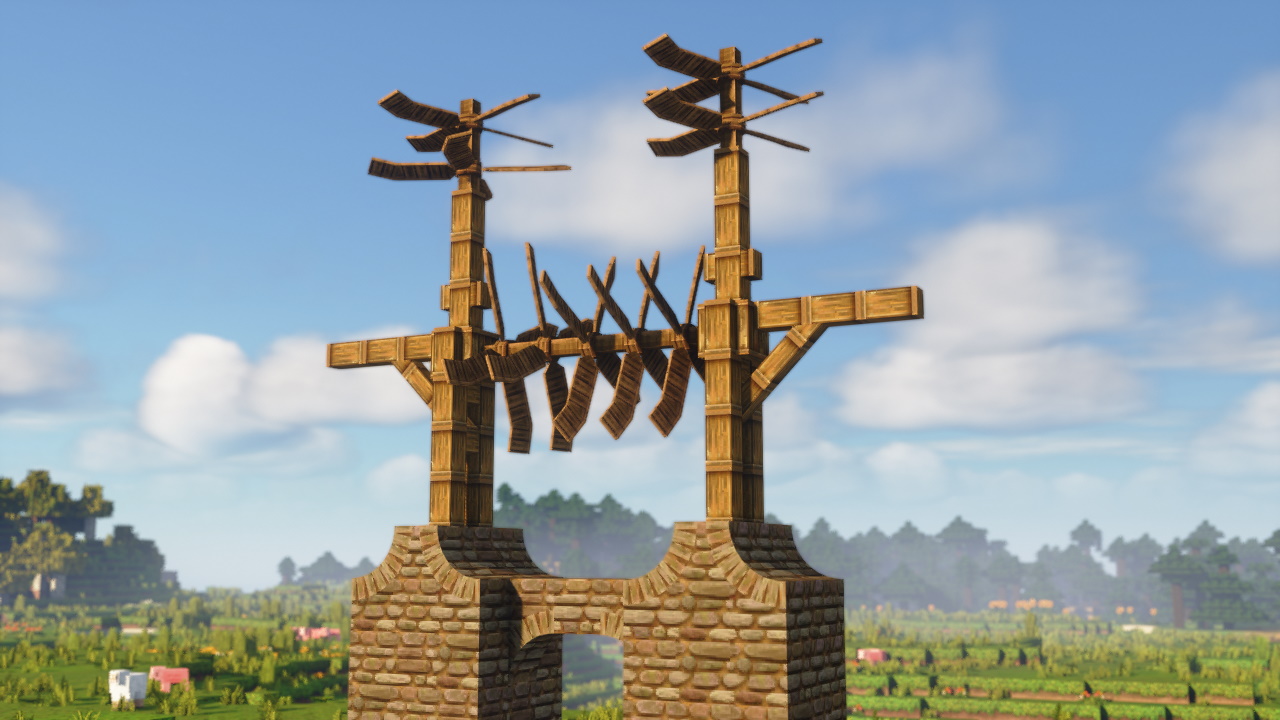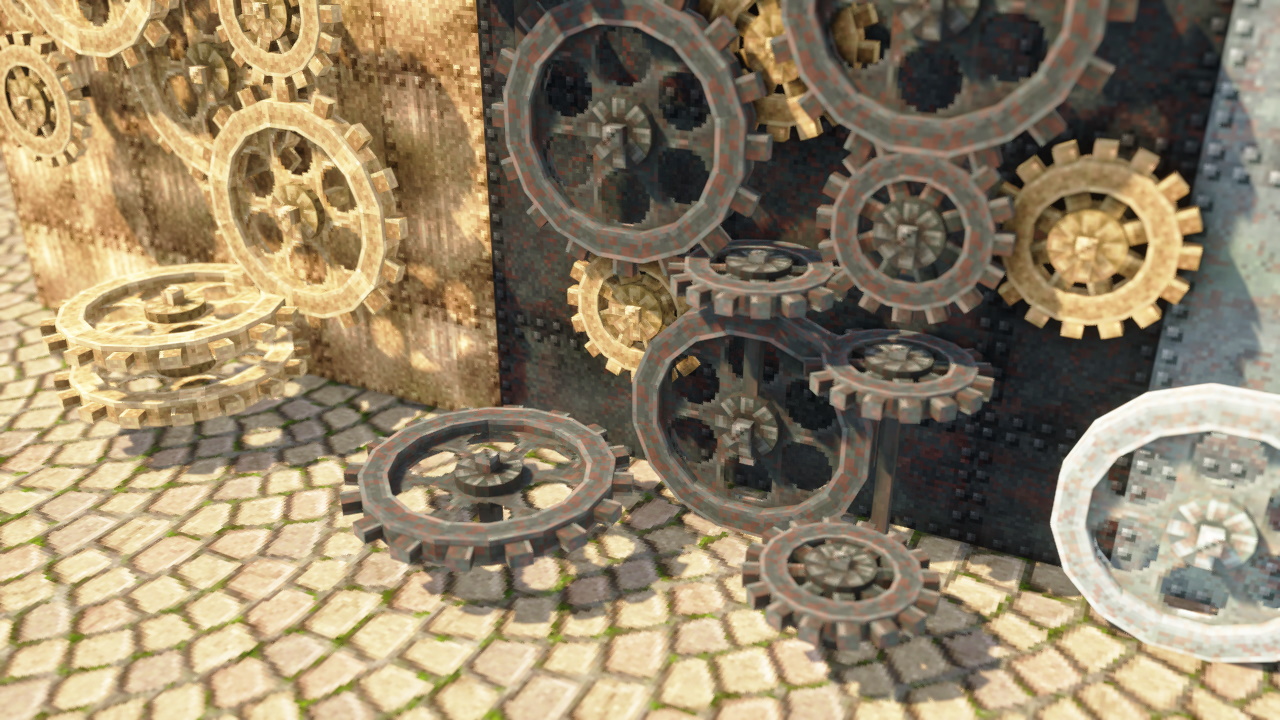 Attention !!
This mod is now beta version.
Be sure to use the Mod together with the corresponding version of the resource pack.

This test mod is under development, so its updates may obsolete or remove existing mod blocks from your maps. Please back up the world data frequently 🙏

It has been confirmed that the block texture of each mod is defective when used with other architectural mods. note that.
When using older shaders, some mod blocks seem to have texture bugs. If you feel uncomfortable, please use the latest shaders.
Introducing updated versions into your ongoing world, the block array in the creative tabs will be broken. If you feel uncomfortable, play again in a new world.
How to Play
With MiniaTuria Mod, you find a lot of tabs to open with the
E
key in creative mode. Press the button on the top right to see the additional blocks tabs!
All mod addition blocks can be retyped, repositioned, and rotated after they have been placed! A convenient item that makes this possible is "MiniaTuria Hammer"!
"MiniaTuria Hammer" is in "MiniaTuria Items" tab, so it all starts with taking it out!
Click on any block anyway! Hidden block changes can be created with this, so always build with a hammer in hand!
Requirements
Supported Minecraft version
Java Edition v.1.12.2
Memory required on the client side
4 - 6 GB
Required Mods
Minecraft Forge MC 1.12.2
OptiFine
Required so that textures can be read correctly.
Download Page
>> Show all versions >> Minecraft 1.12.2 >> OptiFine HD U G5
MiniaTuriaMod
This Mod
Recommended Mods
World Edit
Enable to manipulate block metadata, move, replace, and change biomes.
Download Page
LotTweaks
ItemZoom
Enable to enlarge the inventory block for easy viewing.
Download Page
Change Log
FAQs
Q. How do I install this mod on Minecraft?
Forge is required. Search for "Forge 1.12.2 How to install" to find out.
Unzip the downloaded zip file, put the jar file (Mod) inside in the mods folder of Minecraft, and the zip file (resource pack) in the resourcepacks folder, and then start Minecraft.
Q. I can't launch Minecraft with this mod.
Since the allocated memory is insufficient, increase it if possible.
If you have enough memory but it crashes, it may not be compatible with other mods. Please try without any other mods other than Forge and OptiFine.
Q. how to increase the allocated memory ?
Try searching for "Minecraft memory allocation".
Q. I installed this mod, but a lot of textures don't appear.
Check if the corresponding resource pack is applied. Textures are not displayed with Mod alone.
Q. Textures don't connect nicely.
Make sure you have OptiFine. If so, open, on Minecraft top screen or play screen, "Options" > "Video Settings" > "Quality", and set "Connected Textures" to "Fancy").
Q. I have a block I want to use, but it is not displayed in the tab.
You can find it by hitting one of the similar blocks with the "MiniaTuria Hammer" (right-click to reveal the hidden type).
Q. Can I use it with cocricot mod, Rojiura mods, etc?
You need at least 6-8 GB allocated memory, but depending on the memory of your PC, you can use mods at the same time.
However, it has been found that when the resource packs of each mod are used at the same time, textures of the vanilla block are not displayed properly. The simultaneous use may destroy the original expression of each mod, so it is difficult to recommend it from the creator's point of view.
Q. Can I port the textures of this mod to a pack for Bedrock Edition ?
There is no problem within the scope of personal use, but please refrain from distributing it (please see the terms of use).
Bedrock Edition doesn't have a way to reproduce OptiFine's ability to connect textures (?). So you may not be able to port textures correctly.
I would like to make an integrated pack here as well! (Schedule undecided ...)
Mod製作者のためのソース講座 / Chinjufu Mod Ayutaki-san
Thanks to the guidance of this site, I was able to study Forge Mod development in Java for the first time and create a base system for block registration. Thank you from the bottom of my heart.
cocricot / kiiko-san
Since the development of the 1.7.10 version, I have always been inspired and have been able to continue on the long and distant path of "distributing my own textures as resource packs" thanks to the existence of cocricot and creator Kiiko-san. Let me state my respect and gratitude here. In this mod, I referred to the window frame system of cocricot.
Daimyojin Closet / Chitose-san
、Rojiura Mod / Kumanoko-san
I was invited to a community to help each other in mod production, shared informations for problems solving, and helped me several times. Thank you very much for your helps.
XenoTex / Xeno-san
I have taught you the CTM technique of connecting textures at intervals of 2 widths, and I'm also using it in this pack.
I would also like to take this opportunity to thank those who supported the production work and those who gave me advices.