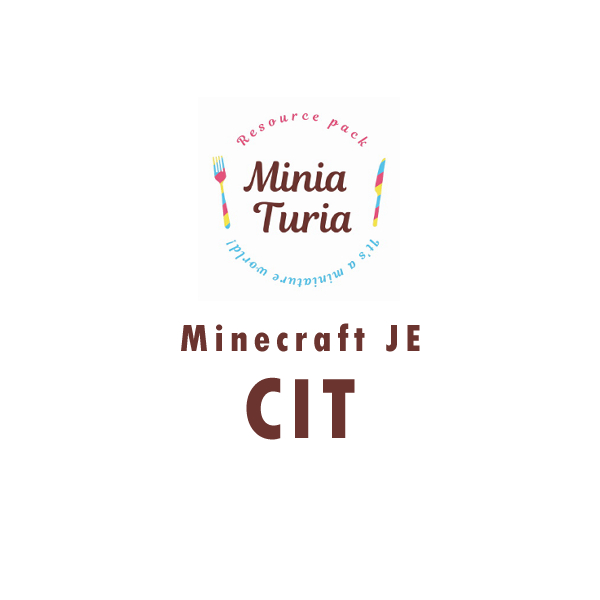 MiniaTuria CIT
Introduction
Resource pack that uses OptiFine's CIT to add many 3D models, mainly furniture and decorative accessories, compatible with Survival/Creative mode in Minecraft JE 1.13 - latest version. Basic block textures will not be added.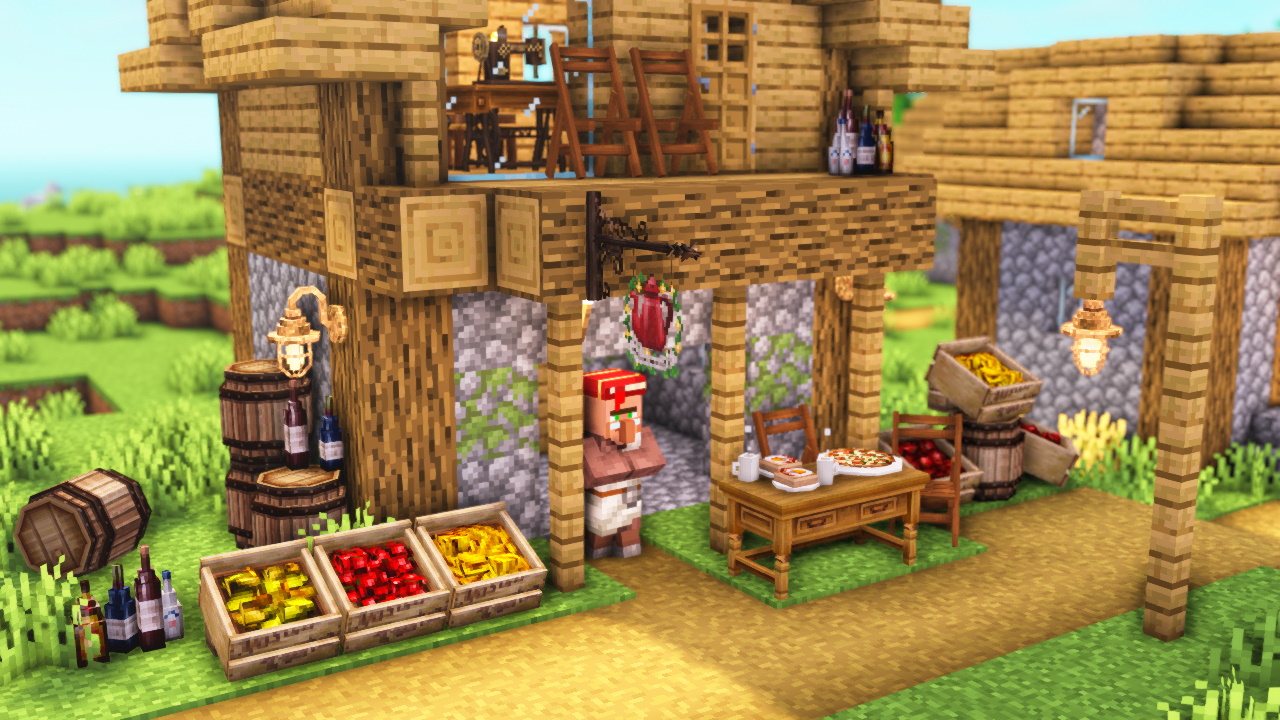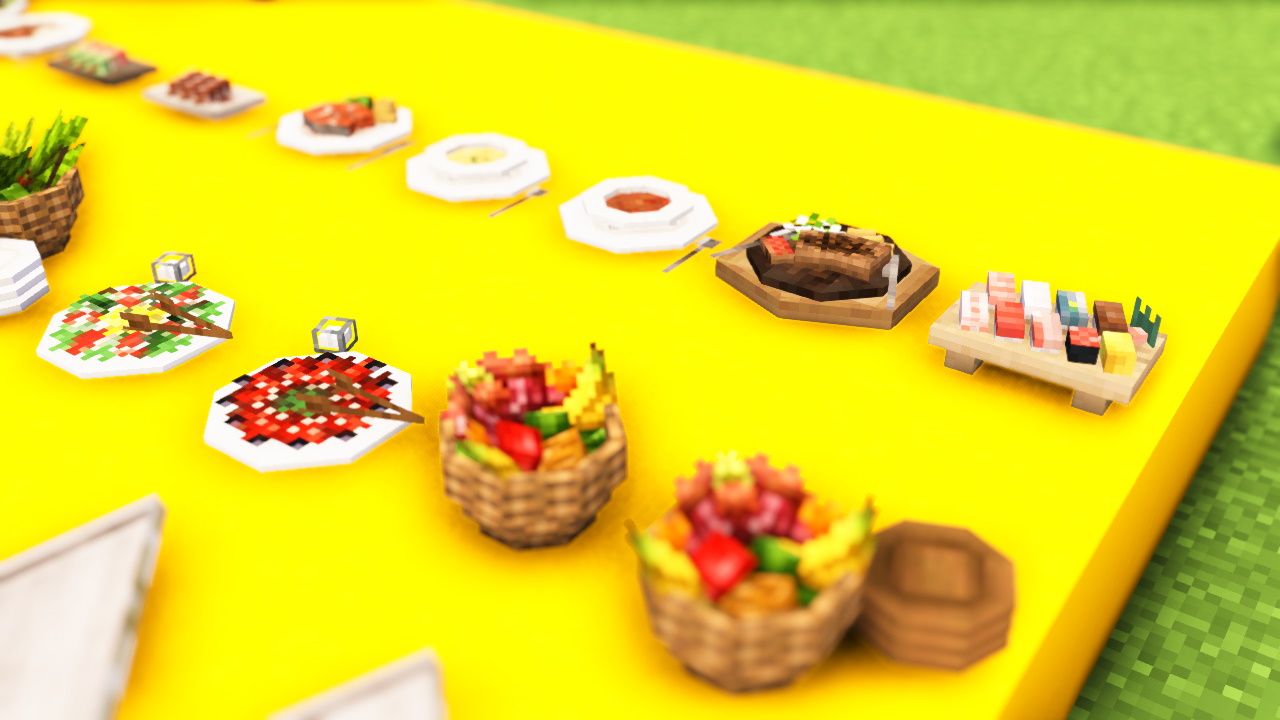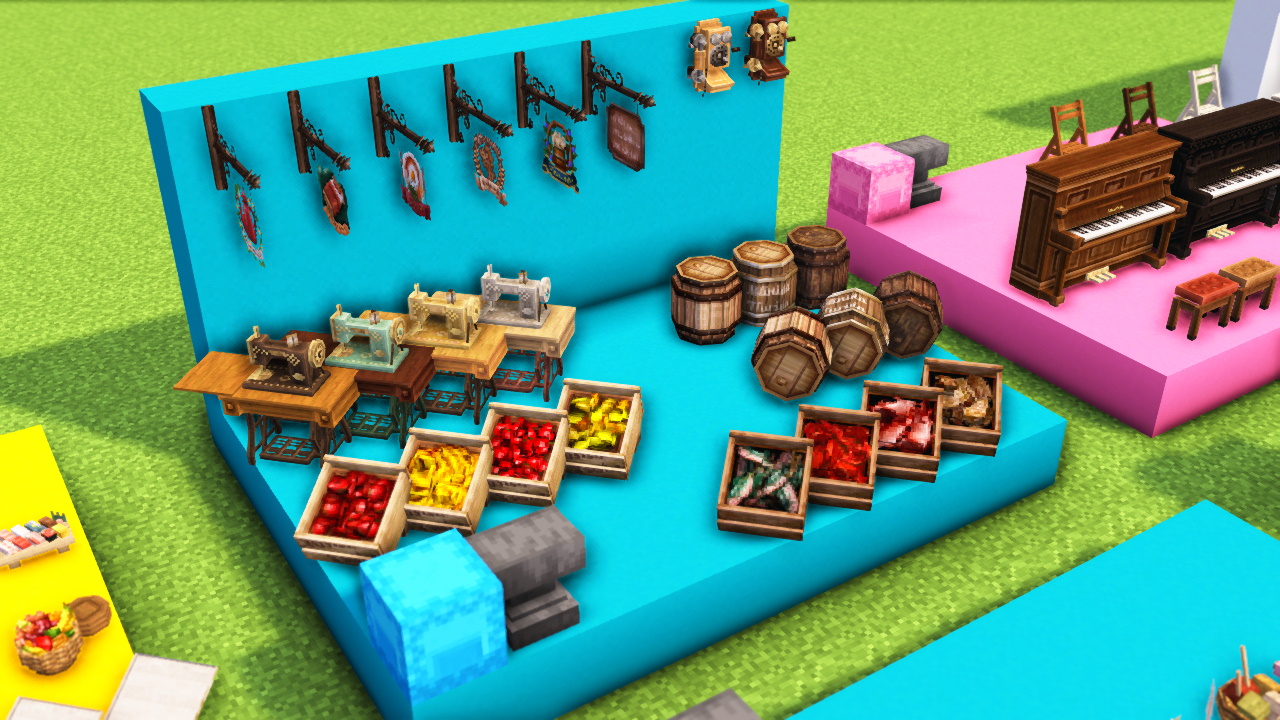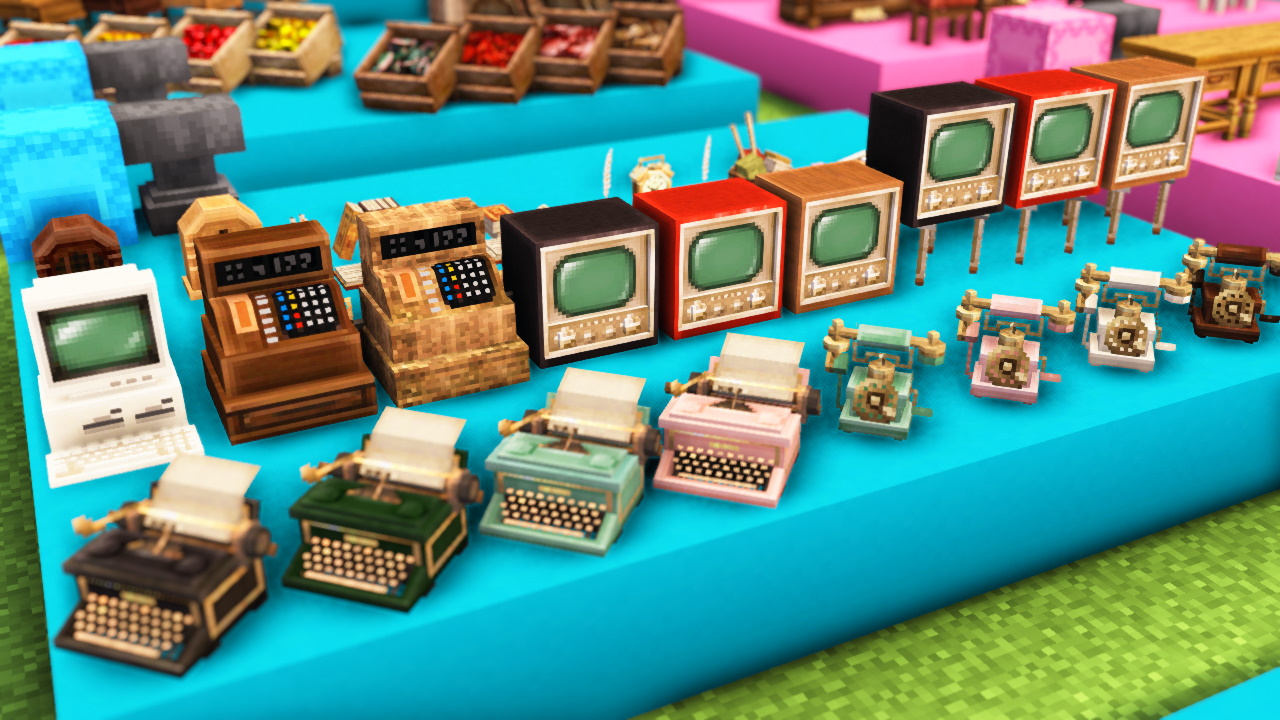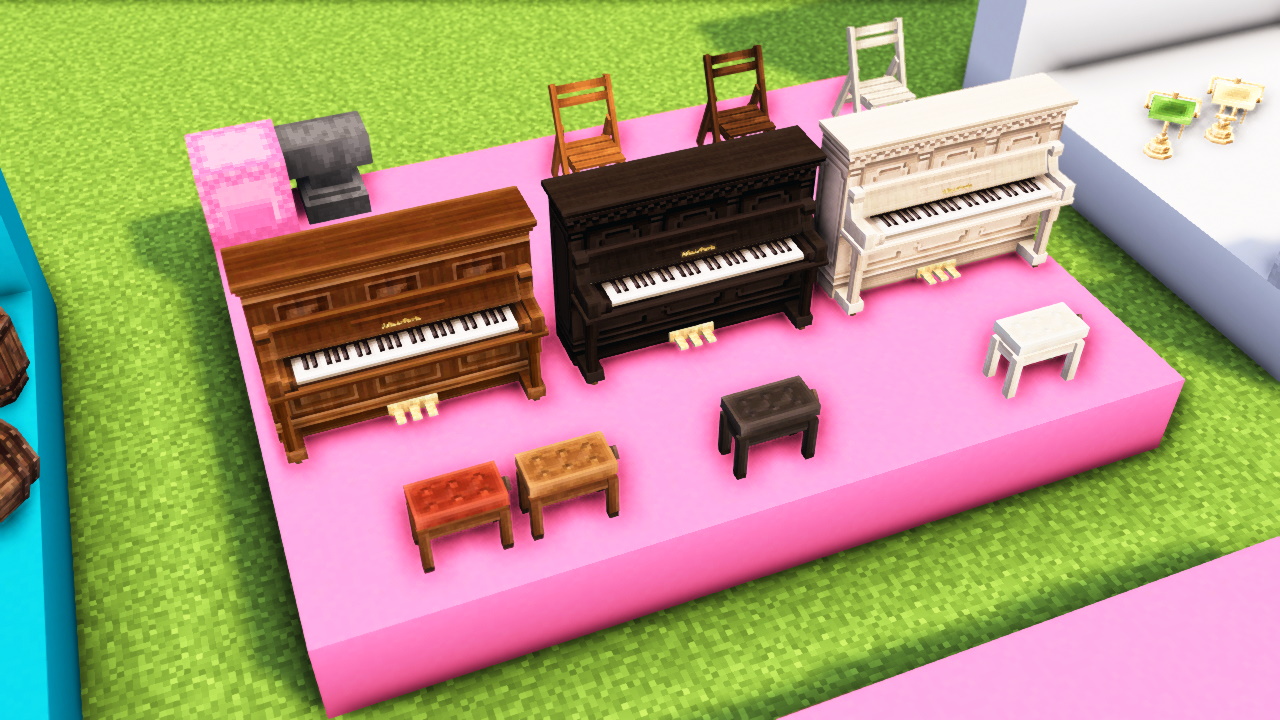 Requirements
Minecraft Versions
JE 1.18 - 1.18.2
JE 1.17 - 1.17.1
JE 1.16.2 - 1.16.4
JE 1.15 - 1.16.1 (Bugs have been discovered.)
JE 1.13 - 1.14.4
Required Mod
OptiFine (Required to use the CIT function)
Download
Packs to add
MiniaTuria CIT
Main pack to add 3D models.
MiniaTuria CIT Frame
Auxiliary pack to make "Item Frame", etc. transparent.
Installation
Two resource packs are required: MiniaTuria CIT to add the 3D models and MiniaTuria CIT Frame to make the picture frame transparent.
MiniaTuria CIT
Download

In the resourcepacks folder, put the two files MiniaTuria CIT.zip and MiniaTuria CIT Frame.zipthat you downloaded.

Frame should be above any resource pack.

2

Default value, but just to be sure, make sure in OptiFine Settings "Video Settings > Quality > Custom Items" is "On". This is "CIT"!

3
How to Play
All 3D models emerge from the "sugar" variant! Gotta grow a lot of Sugar cane if you want to play at survival!

1

Name Sugar with an Anvil! If you want to produce a red TV, the name is "tv_red." The correspondence between the 3D model and the name can be found in Sample World and the Catalog(coming soon!).

2

The figure below shows the appearance withoutMiniaTuria CIT Framepack. If you want your object to glow, use "Grow Item Frame"! This can be made transparent too.

3

With "Black Stained Glass", you can even set up models as barrels or tables! You can even place other CIT items on top of the glass by installing "Item Frame" on top of the glass!

4
These are transparent inMiniaTuria CIT Frame. "Black Stained Glass", "Item Frame", and "Grow Item Frame"."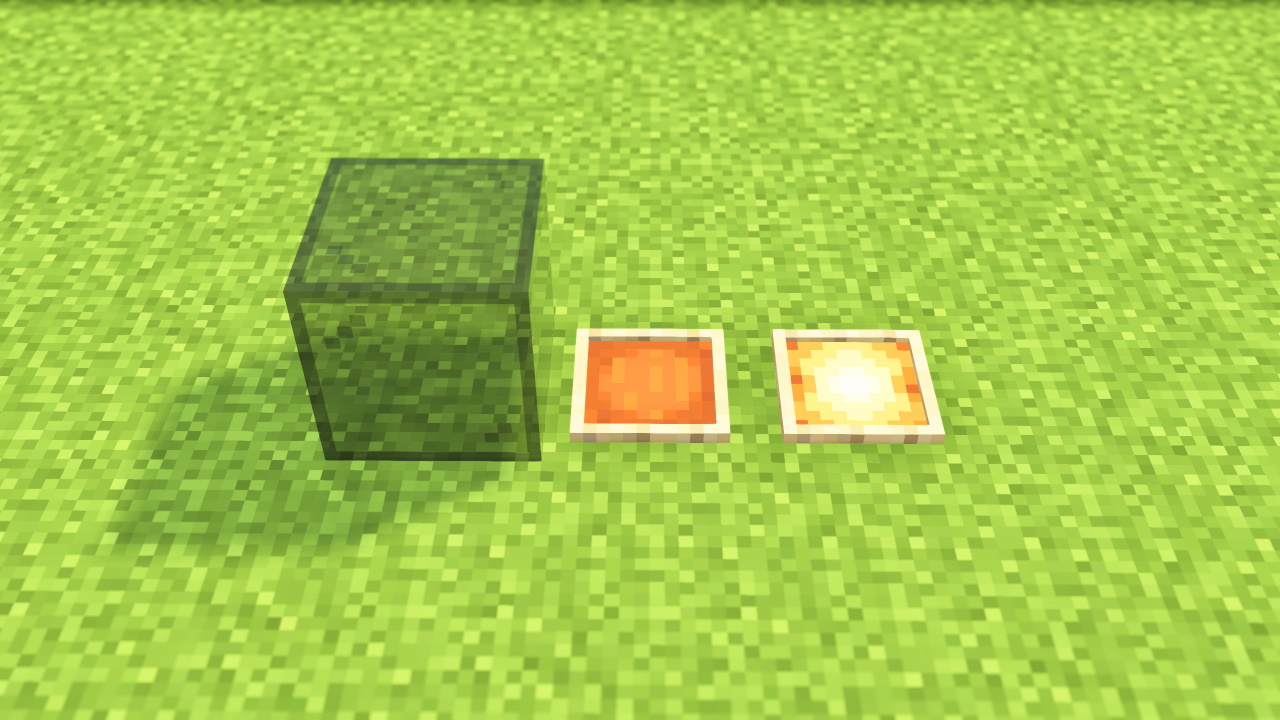 Sample World
You can see the 3D models already named "sugar" in Sample World.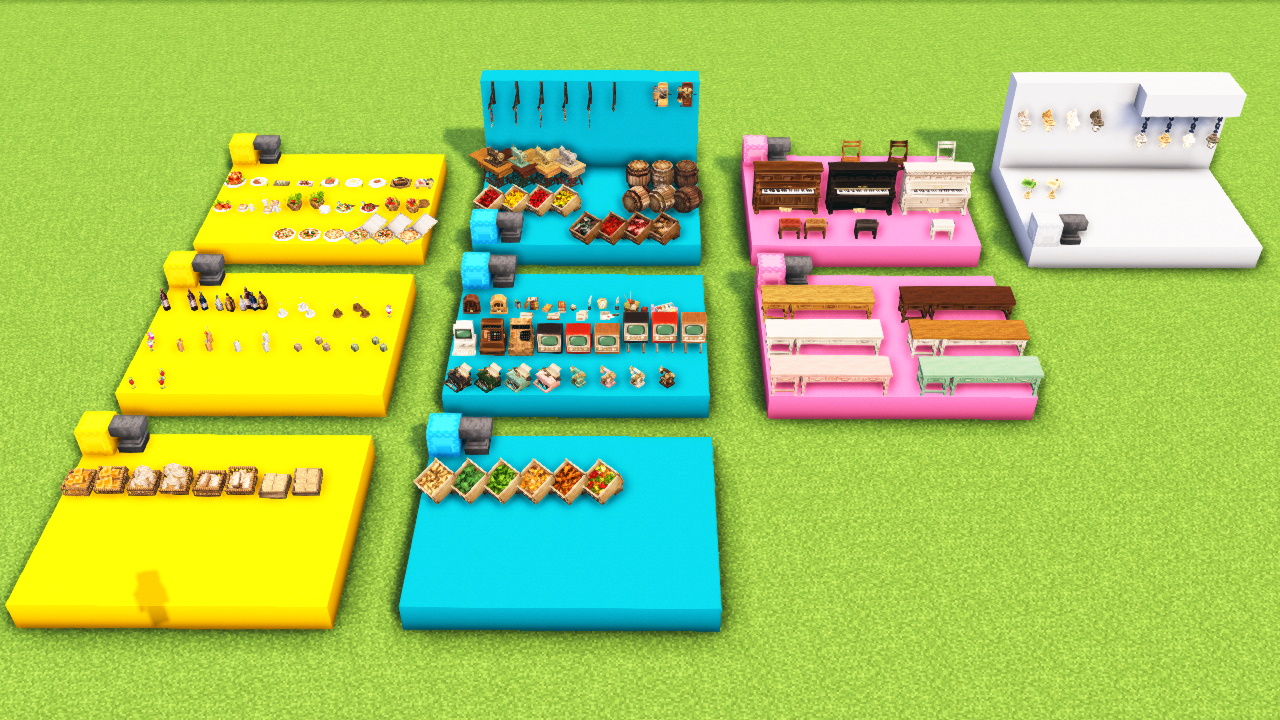 Sample World
Download
How to take CIT item sets to other Worlds
If you save Shulker Boxes with CIT items in the hot bar, you can take them to any world except Sample World!

1

You can get the installed Shulker Box with CIT items on the hot bar with its contents by smashing it or using theCtrl+mouse wheelto dropper it. Then pressC+1to memorize the hotbar in the first row!

2

2

If you are unable to save after key entry, set the "Save Hotbar Activator" key in Key Binds; if you have installed OptiFine, theCkey may have been assigned to the zoom function, leaving this blank.

3

Save your hotbar and you can set up Shulker Boxes with CIT items in another world! Take the items out from inside and use them.

4